Trainer Shiny Value Checking Thread
07-22-2014, 07:10 PM
(This post was last modified: 07-27-2014 10:18 PM by The Scarlet Devil.)
The Scarlet Devil
Looks like it's going to be a fun night.


Posts: 87
Thanks Given: 0
Thanks Received: 1 in 1 posts
Joined: Mar 2011
Reputation: 4
Trainer Shiny Value Checking Thread
Are you unsure what your TSV is? Have you been wanting to find out but you don't have any way to do it yourself? You can request your TSV to be checked here.
But wait, what

is

a TSV?
Google it.
Your Trainer Shiny Value, TSV for short is a number that every single player in the game is assigned. Every egg that's generated in the game is assigned a TSV. If the TSV of the egg matches up with the TSV of the trainer then when the egg hatches it will be a shiny. Anyway, now that's covered let's get onto the rules...
Rules:
1. All general Pokérealm rules apply.
2. Only post here if you are looking for someone to check your TSV, if you want to carry out normal trades make another thread or do it through PM.
3. Don't spam, you only need to post once.
4. Don't harass the checkers, they will contact you once the they are able to check it.
5. If you have multiple games to check notify us so we can check them all at once.
6. After it has been checked, edit your post so we know that yours has been checked.
Checkers:
The Scarlet Devil - 0430-8286-3046
Application:
FC: Your 3DS Friend Code
IGN: Your in-game name.
Multiple Games?: (Yes or no depending on whether you want multiple games checked)
Method:
All you need to do is trade a Pokémon with your OT (It must have your OT or it won't work) and then wait for the checker to get back to you. Make sure it's something you don't care about getting back.
---
3DS Friend Code: 0430-8286-3046
NNID: Cyndaqwil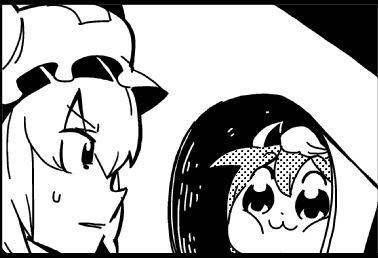 07-22-2014, 10:03 PM
(This post was last modified: 07-22-2014 10:13 PM by Yuuka Kazami.)
Yuuka Kazami
Flower Master of the Four Seasons

Posts: 253
Thanks Given: 0
Thanks Received: 0 in 0 posts
Joined: Oct 2011
Reputation: 5
RE: Trainer Shiny Value Checking Thread
FC: You already have it
IGN: Dyx
Multiple Games?: nope



edit: checked
---
風 見 幽 香

I am indeed one who dabbles in flowers.
Is there anything I can help you with?

The hunched shoulders of a man defeated in battle... This is man's true pathos. This truly is dandyism.

- Viscount Orloff, Pokémon X and Y

Formerly known as: VMU, 7, Variant
07-23-2014, 12:30 AM
(This post was last modified: 07-23-2014 02:02 AM by Mega Markiss.)
Mega Markiss
IT'S SUPER EFFECTIVE


Posts: 152
Thanks Given: 1
Thanks Received: 0 in 0 posts
Joined: Dec 2008
Reputation: 3
RE: Trainer Shiny Value Checking Thread
FC: 4141-3037-2254
IGN: Mark
Multiple Games?: No

you should already have a pokemon with my ID.

EDIT: Done, thanks
---
"Y'know...Someday we adults are gonna have to hand this world off to this little scamp and the rest of his generation. But what kinda world are we adults gonna make? What kinda world do we wanna pass to these kids? If we haven't even figured that out ourselves, we're never gonna get anywhere. So are we gonna make a world where everyone can coexist together? Or, after all, is it gonna be a world that we claim by force? One that we fight and scrabble over..."
-Team Aqua Archie
Click if you give a damn.
User(s) browsing this thread: 1 Guest(s)